Building Peace Through International Exchange: VIPP Hosts Female Religious Scholars from Pakistan
Four Ulemas from Punjab visited MSU, Houston, and Washington, D.C. to share ideas about best practices for interfaith harmony.
As home to the nation's largest Muslim population per capita, Michigan is an ideal place to gain insights into cross-cultural and interfaith experiences. The Visiting International Professional offered such an opportunity to four female Ulemas scholars from Punjab, Pakistan who were selected to participate in an interfaith harmony for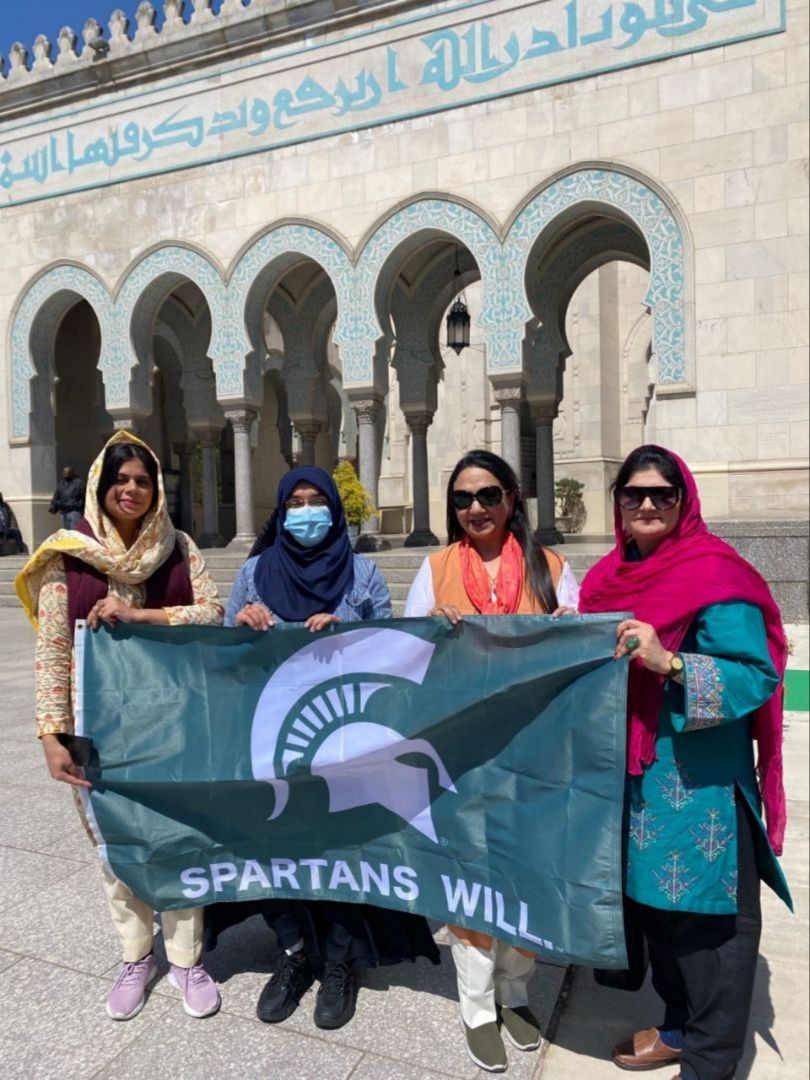 community and peace building exchange program hosted by MSU VIPP and sponsored by the U.S. Department of State in collaboration with the U.S. Consulate General Lahore. Ms. Maria Abbas, a Madrasah teacher and Islamic Scholar, Dr. Sagila Kousor, Associate Professor in the Department of Islamic Studies at the Islamia University of Bahawalpur, Dr. Sidra Rasool, a Lecturer at the Lahore College for Women University, and Dr. Sarwat Sultan, Chairperson of the Department of Applied Psychology at Bahauddin Zakariya University, traveled to Michigan State University in April for the two-week exchange program, which also took them to Houston, Texas, and Washington, D.C.
During their time at Michigan State, the scholars engaged with with many distinguished scholars at MSU and across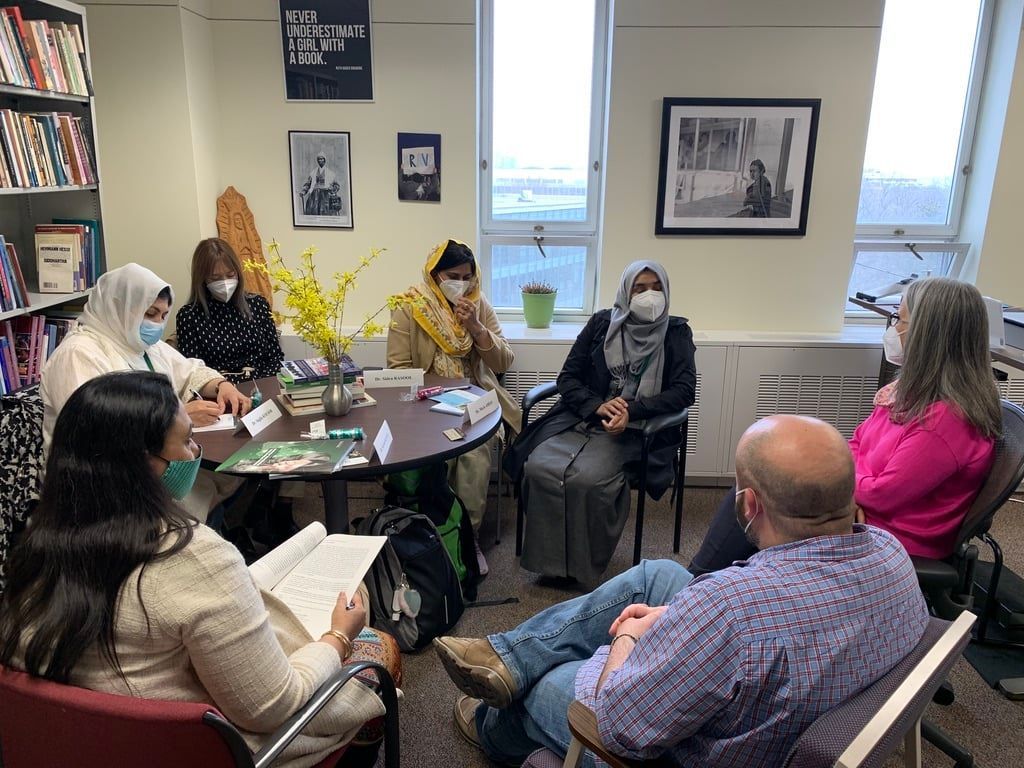 Michigan to learn community building through inter and intra faith historical research, current events, and community-based programs. Dr. Khalida Zaki, Dr. Amy Derogatis, Dr. Morgan Shipley, Dr. Mohammad Khalil, Dr. Farha Abbasi, and Dr. Rajalakshmi Nadadur are among the many speakers who shared their work on religious studies curriculum development, outreach practices, and research opportunities in related fields.
As a fortuitous coincidence, the group arrived in East Lansing on April 16, just in time to observe Jewish Passover and Christian Easter celebrations. This year Ramadan also took place in April, and the Islamic Center East Lansing graciously offered the opportunity for the Pakistani scholars to join the local community to break fast and learn about its interfaith community collaborations. The Center demonstrated how it promotes unity through congregational prayers, teaching circles, educational programs, and social activities, and this was a practice the Ulemas scholars learned repeatedly from all the faith group leaders, houses of worship, schools, and NGOs across Michigan.
Following their visit to Michigan, the team had three days of intensive discussions and exchanges with Houston scholars, educators, and community leaders. The scholars visited diverse Houston religious institutions, including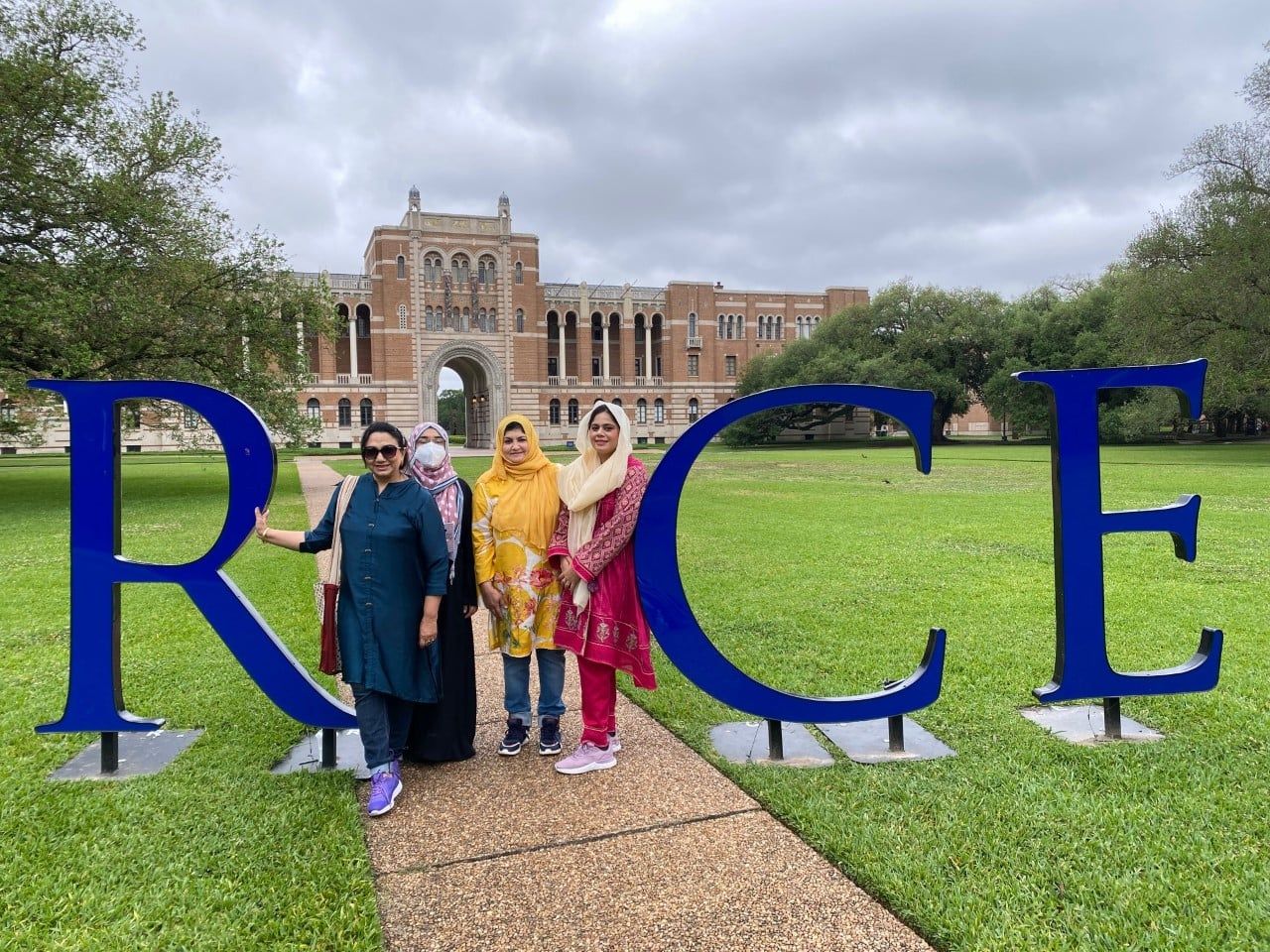 the Rice University Boniuk Institute of Religious Tolerance, the ILM Academy, Interfaith Ministries for Greater Houston, Jerusalem Peacebuilders, Rothko Chapel, Palmer Memorial Episcopal Church, the Islamic Center Masjid Elfarouq, and the Indian temple BAPS Shri Swaminarayan. The participants were interested to learn about practices that proved to work for multicultural and multiregional communities, and themes included dialogue instead of debate; focusing on commonality while recognizing differences; focusing on education, service and the empowerment of women and youth. The group was also happy to enjoy Houston's warm sun after Michigan's April snow!
The Ulemas scholars' two-week journey of learning and exchange on interfaith peace building concluded in Washington, D.C. with visits to the United States Institute of Peace, the International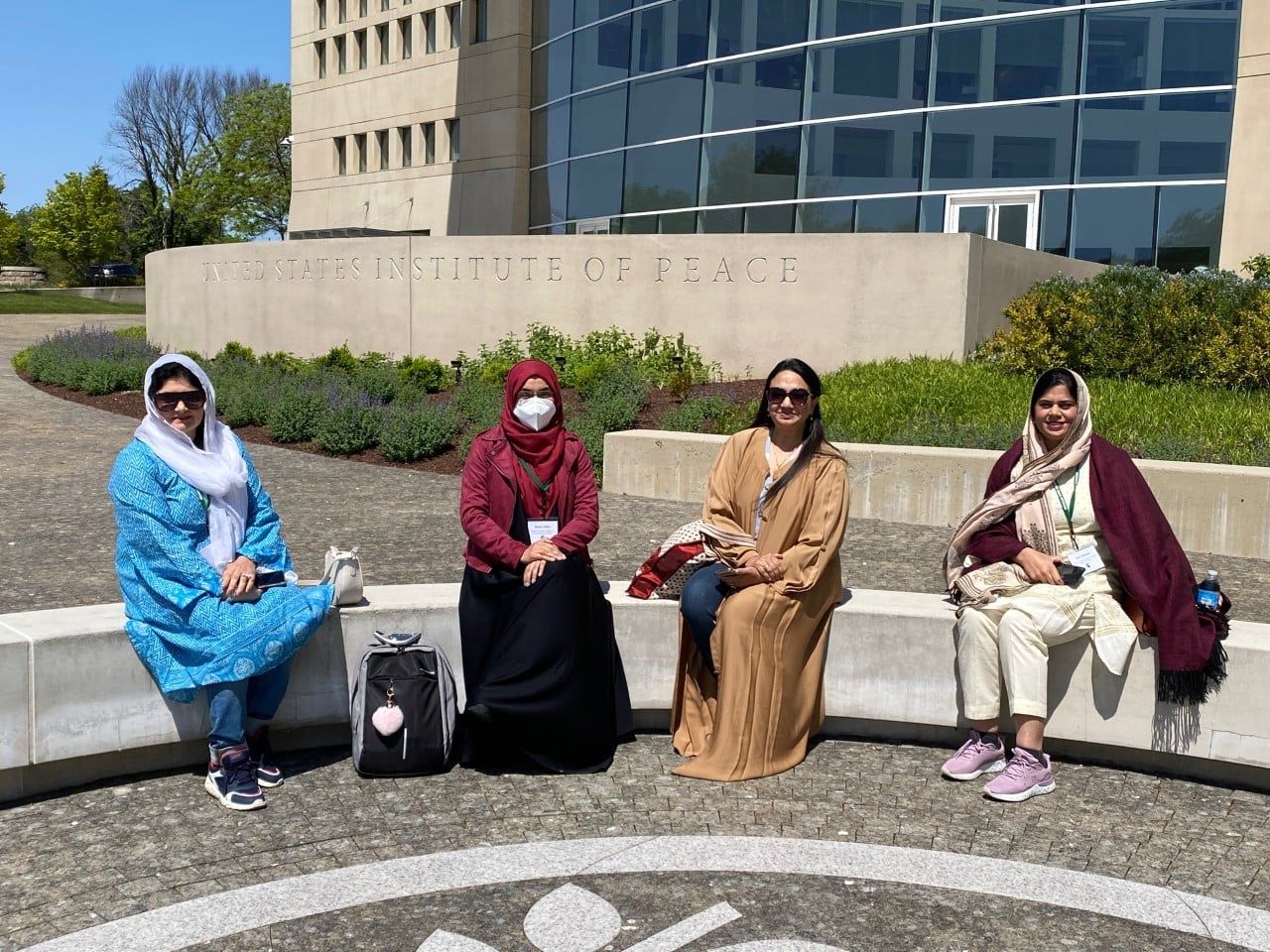 Center for Religion and Diplomacy, and the Shahe Najaf Islamic Center of Washington DC. Reflection and action planning began as well, with the scholars looking forward to implementing strategies for practicing interfaith and intra-faith dialogue, service and empowerment. To learn more about the scholars and the exchange program, visit vipp.msu.edu/pakistan.