Asia Hub on Hainan Island
Future Tropical Agroecosystems Research & Innovations Workshop
From July 16 to 17, 2022, Jiaguo Qi, Michigan State University (MSU) Professor and Asia Hub Director, hosted a two-day workshop on Future Tropical Agroecosystems Research and Innovation in the new Asia Hub building on Hainan Island. More than 20 researchers joined in person and more than 10 researchers and industrial leaders joined virtually, including several MSU faculty and administrators. Vice President of Nanjing Agricultural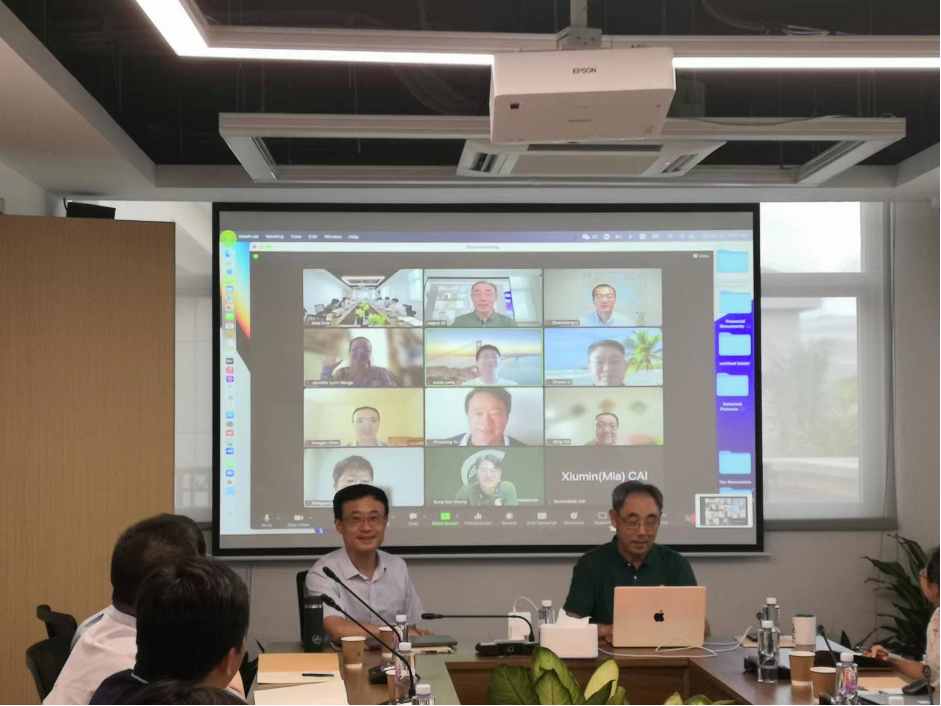 University (NAU), Feng Hu, delivered welcoming remarks and emphasized the importance of initiating this project and providing more support to develop and sustain new initiatives. Qi presented the "First Phase Plan" –to deploy an array of the latest sensors, facilities, and devices to continuously monitor the state of the agroecosystems across the region: 1) a central control/monitoring facility, 2) two intensive large scale, comprehensive monitoring sites, including flux towers, and 3) seven field stations, five of which include flux towers.
The Asia Hub idea was launched in 2017, co-founded by MSU and NAU partnering with 14 universities and research institutes in Asia. The parnership employs a "node of nodes" model and has grown to include over 20 partner universities and institutions in Asia. The Asia Hub aims to focus on agroecosystems research and innovation. Asia Hub recently signed a strategic agreement with Yazhou Bay Technological City to cooperate on a new initiative through long-term observations due to a new policy on Hainan Island which encourages international collaborations around tropical research on Hainan and in the Southeast Asia region.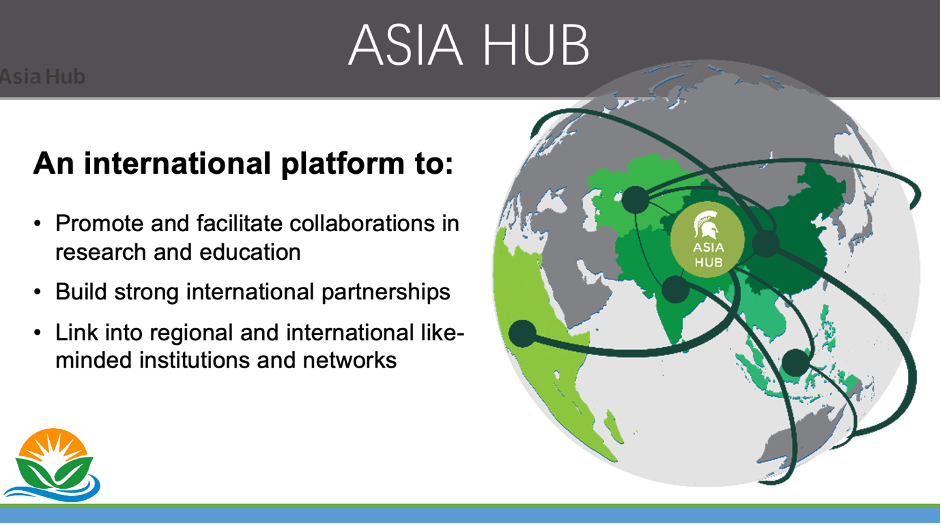 During the July workshop, scientists spent two days discussing their ideas, insights, and perspectives; by the end of the workshop, they reached an agreement to finalize three topics around Tropical Agriculture: 1) big data, 2) green agriculture, and 3) strategy management.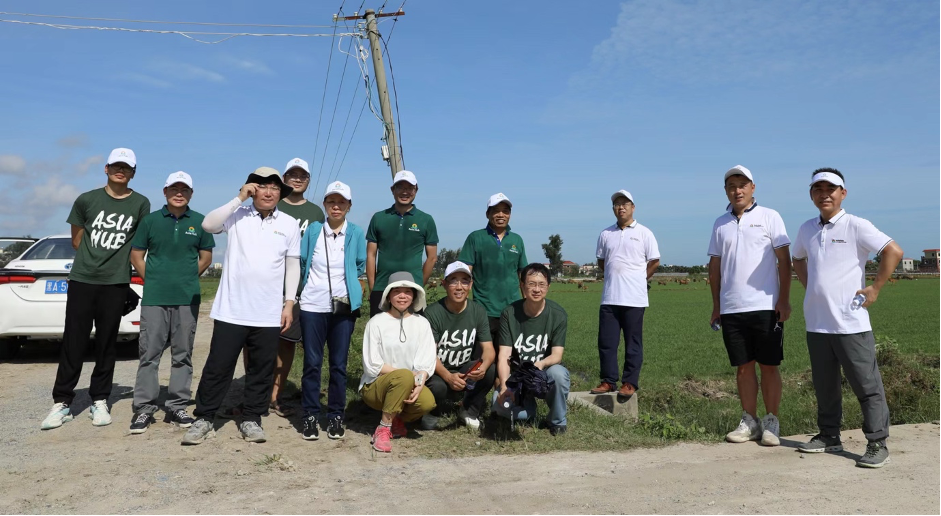 On the last day, all attendees went to do field work at nearby future research sites. They visited one field that will potentially be used as an observation station, located in Ledong County, and used UAV to collect raw data. Later they drove to a "wilderness area" and inspected potential land where the central control facility will be built.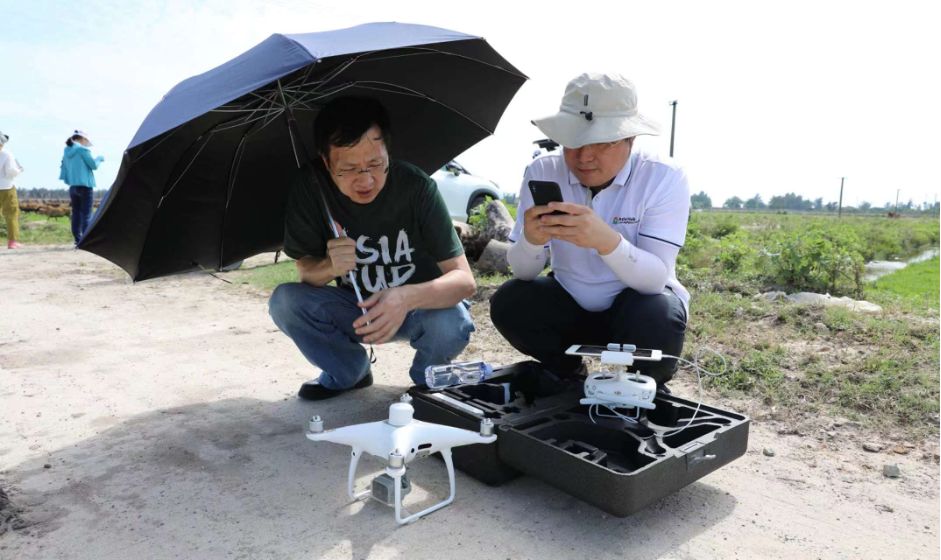 After this conference, participants expressed that the workshop had been productive, and they looked forward to cooperating on this project. The ribbon-cutting ceremony for the new Asia Hub facilities on Hainan Island is being planned, and Asia Hub leaders look forward to inviting regional and MSU scientists and industrial leaders to join and further discuss upcoming opportunities. In the meantime, Jiaguo Qi returns to MSU in East Lansing and will further discussions about this and other Asia Hub initiatives with the broader MSU community, bringing Asia Hub "home" to MSU.