BLOG: Working from a Social Justice Perspective at MSU's Writing Center
Understanding the new approach with former Assistant Director Nick Sanders
The Writing Center at MSU has been a resource for the Michigan State community for over thirty years. Among its many services, The Writing Center offers students and community members a place to work on their writing with trained writing center consultants.
To become a writing center consultant, undergraduate students must take WRA 395, Writing Center Theory and Practice. In the past, instructors have taught the course with a rhetorical-functional approach. Put simply, this method of teaching usually focuses on the writing itself — that is, things like grammar, structure, and rhetoric.
More recently, instructors of WRA 395 have shifted their approach towards training their consultants from an orientation of social justice. In order to understand a little bit more about this framework, I talked to Nick Sanders, the former Assistant Director of the MSU Writing Center.
Sanders has had a wide array of experiences that have helped shape his way of thinking about writing throughout his career. Sanders first became a writing consultant when he was 19, which initially sparked his interest in writing and rhetoric. After coming to MSU as a graduate student, he has worked on a variety of different projects. As a coordinator for Beyond Insights, Sanders became interested in working on digital and multimodal projects. He also played a critical part in advancing the Writing Center's Language Statement and planning thematic staff meetings. More recently, he was a Founding Coordinator of the Community Writing Center.
One of the main differences between the rhetorical-functional and social justice approaches are the values that are instilled into the consultants. While a student of the rhetorical-functional approach may be principally concerned with issues like grammar and the mechanics of a consultation, students of the social justice orientation are encouraged to cultivate critical thinking skills about the role that writing plays both in and outside of the center. This approach recognizes the complexity and messiness of human experience and embraces rather than flattens it. For Sanders, writing center work is "not just about writing. It's about people navigating their own contexts."
Encouraging clients to strengthen their critical thinking skills also means exploring the ways in which writing centers as institutions have been implicated in violent and racist histories — such as using white, standardized English as the only acceptable form of writing. "When thinking about a social justice approach to 395, it means talking about all of the things that some folks might not think about as part of the writing center — like thinking about how structural racism is deeply implicated in the histories of writing centers," Sanders says. By exploring the politics of the writing center, consultants are taught the ways in which normative standards in writing have worked to harm minoritized groups of people.
Another subtle distinction between these two orientations is the way that consultants conceptualize their work. While writing tutor suggests that one comes into the center to have their writing fixed by an all-knowing expert, writing consultant signifies someone who is committed to sharing knowledge and expertise — an idea that comes from both feminist and critical pedagogies. Through a social justice orientation, consultants can both acknowledge the power dynamic between themselves and their client, while also working toward ways to decenter it. Teaching WRA 395 from this perspective also allows undergraduate students to collaboratively think about the role that the Writing Center plays in the community. Sanders says that teaching the class "is a moment to build and to imagine what a Writing Center might mean to center justice."
As the MSU Writing Center hit its 30th anniversary in 2021, it is worth considering the ways in which its shift in training consultants has reflected a broader change in values. However, it also may be a prescient moment to look towards the future, too. Sanders has been inspired by the work of Black feminist thinkers and MSU faculty like Dr. Lamar Johnson, a featured speaker from last year's staff meetings, to think critically about the future, and what it might mean to imagine ways that the world could be a better, more equitable place.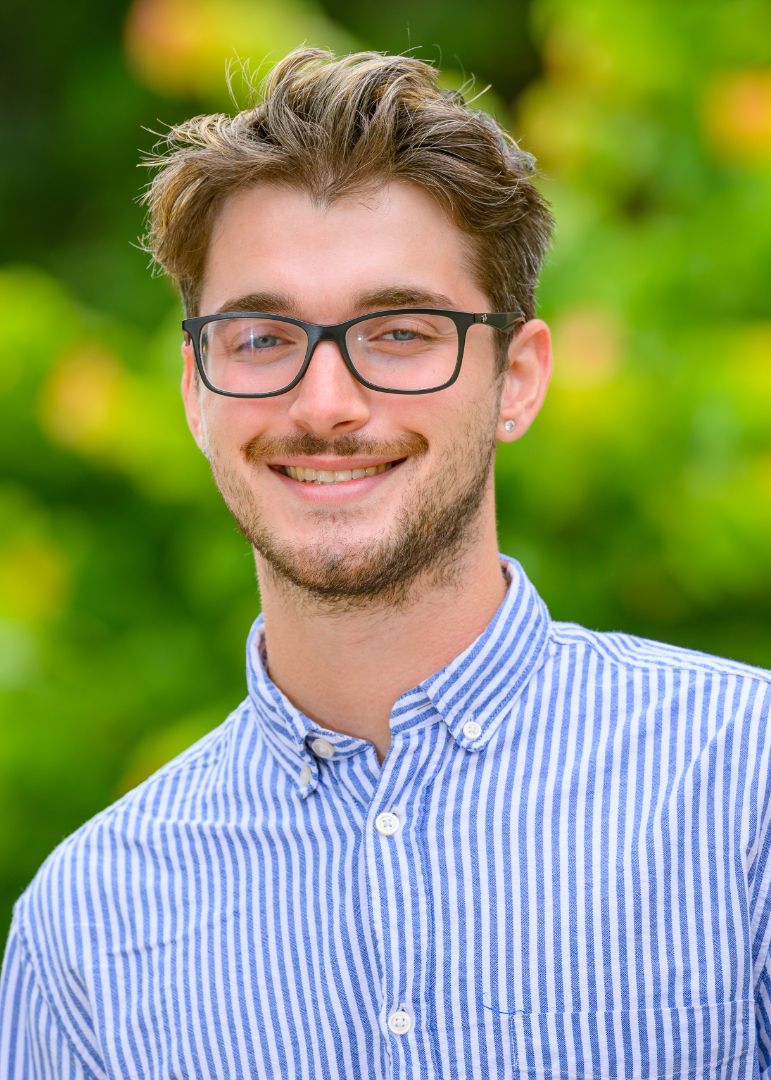 Steven Brooks is a senior majoring in history, women's and gender studies, and psychology. He just finished his senior thesis on the history of marriage counseling in the United States and hopes to continue this work in graduate school. He also plays the piano and loves discovering new music.