Global DEI takes center stage
An interview with Lynn Lammers, artistic director of the Transforming Theatre Ensemble, Office of Institutional Diversity and Inclusion
At MSU, we believe that every Spartan can be a Global Spartan.
More than ever, understanding the world at large and our place in it is crucial to being an engaged global citizen. With that understanding, we open ourselves to new connections, opportunities and solutions.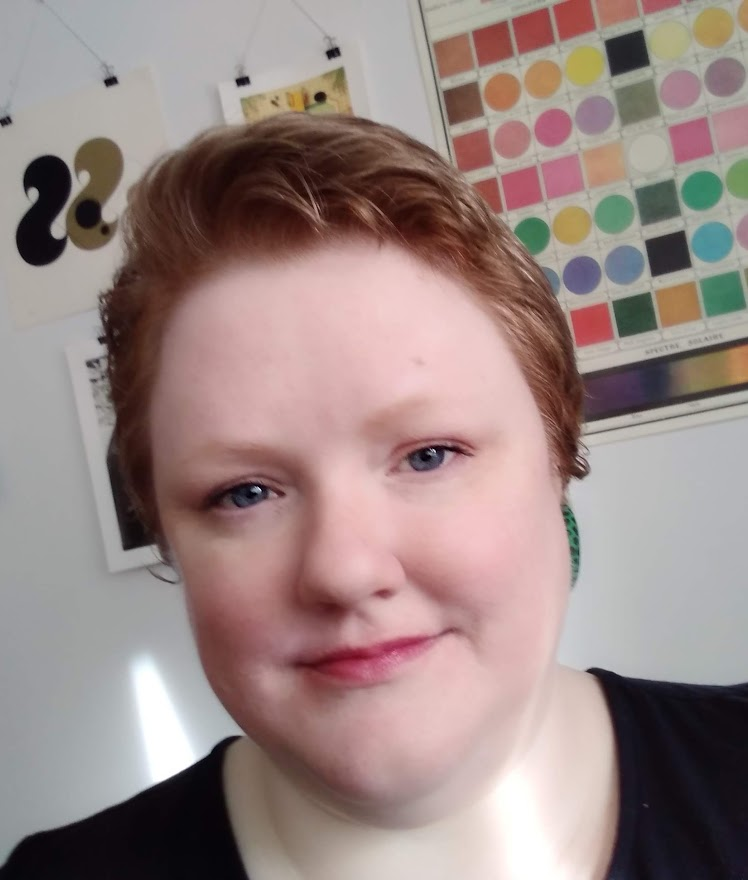 In our work and in our studies, in our ideas and relationships—each of us has the responsibility to help build a more inclusive and equitable society. Whether you're working or studying abroad, challenging your bias, attending cross-cultural activities, or simply saying hello: MSU has so many ways for you to grow as a global citizen.
And in this series, International Studies and Programs is putting Global Spartans in the spotlight. Get inspired as we share their stories and how they've charted a unique path to becoming a global citizen.
—An interview with Lynn Lammers—

Lynn Lammers' work at Michigan State has been nothing short of transformative. As artistic director of the Transforming Theatre Ensemble (TTE), she helps bring the art of theater into a different area of campus life: diversity, equity and inclusion education. Lammers and the TTE work to educate student, faculty, staff and administrative groups on campus about DEI topics through specialized workshops utilizing actors and scripts.
As a Global Spartan, Lammers' theater abroad experiences and her relationship with international students have given her a unique perspective on what it means to be a member of a global community.
What does being global mean to you?
For me "global" means shifting our educational lens to center cultural contexts outside of the U.S. It means understanding national borders as constructs. And most importantly, it's about connecting to human beings who can help you understand humanity in ways you've never considered.
How does theater facilitate global connection?
Theater communicates via multiple modes of expression at once. It's not just focused on written or spoken language—in the theater you can use tone, emphasis, body language, sound, lighting, costumes, scenic elements, movement, dance, music, etc. as artistic tools to communicate complicated ideas and feelings. When we use all of these elements thoughtfully, we have greater capacity for conveying meaning to folks who speak languages different from our own.
How has your work influenced your worldview?
In 2012, when I was a graduate student in the MSU Department of Theatre, I attended the La MaMa Umbria International Symposium for Directors, founded by Ellen Stewart. Stewart is a legend in the American theater, and I was lucky enough to meet her while there. She talked about how theater should communicate cross-culturally because we need as many inroads as possible to understanding each other. That stuck with me.
Over the years, I've hired many international students as actors and playwriting fellows. I really can't put into words how working alongside them has made me a better theater maker and person. I hope I've been able to give them a space to connect and grow. One thing is for sure—I've had my assumptions challenged over the years—and for that I'll always be grateful.
What should others know about the Office of Institutional Diversity and Inclusion?
I think I'd want people to know that IDI has an education team that has coalesced very quickly over the past year. We've added three new team members: Jade Richards, Mina Shin (who comes to us from International Studies and Programs), and most recently, Vanessa Holmes. With passionate and transparent leadership from Director of Education and Development Programs Patti Stewart, we have been building a solid foundation of transformational DEI education experiences in alignment with the University's strategic plan.
You can find out more about what we're doing by checking out our website: inclusion.msu.edu.
Where will your Global Spartan journey take you?