Rhino capture highlight of program
Knowing the state at which rhino populations are declining and being able to be so close to one is unbelievable.
Back to News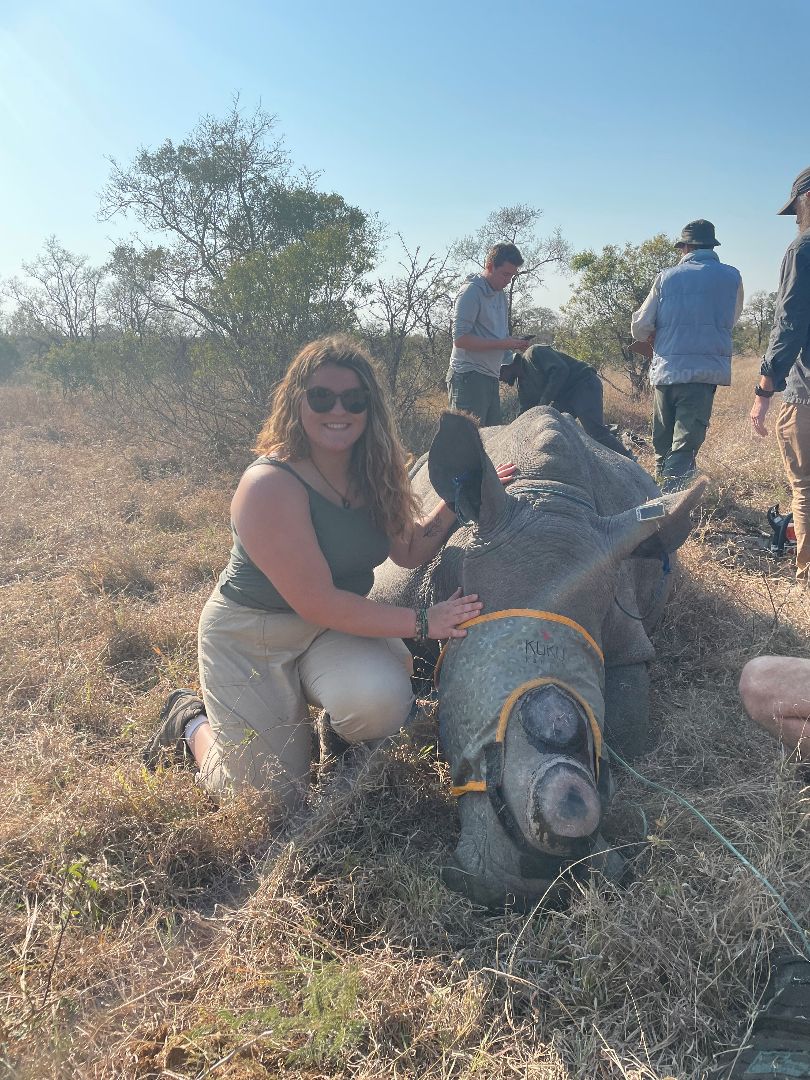 There are so many once-in-a-lifetime experiences that made this program so amazing. This program changed my life in so many ways and opened up my future to so many opportunities. The people I met at the Southern African College taught me so much about their cultures and the way ecotourism, poaching, and game hunting affects them.
The experience I will hold the closest to my heart was the ability to capture two white Rhinos and be as hands-on as you can get with these amazing creatures. We tracked the rhino to an open area where the vet who was stationed on a chopper would dart both the rhino. This was one of the scariest moments of my life because we knew that rhinos don't react well to getting tranquilized. It all went by so fast and it was pretty hectic for about 10 minutes after the rhinos were darted. The vet and vet crew asked us for help with holding them up, collecting hair, and coating the horn after they had been removed. We got to hold the very valuable horn that they cut off and take pictures with the rhino. After giving them the medicine to wake them up, we watched them stand up and kind of waltz away. They stayed in the area for a while and that is when it got very emotional for me. Knowing the state at which rhino populations are declining and being able to be so close to one is unbelievable.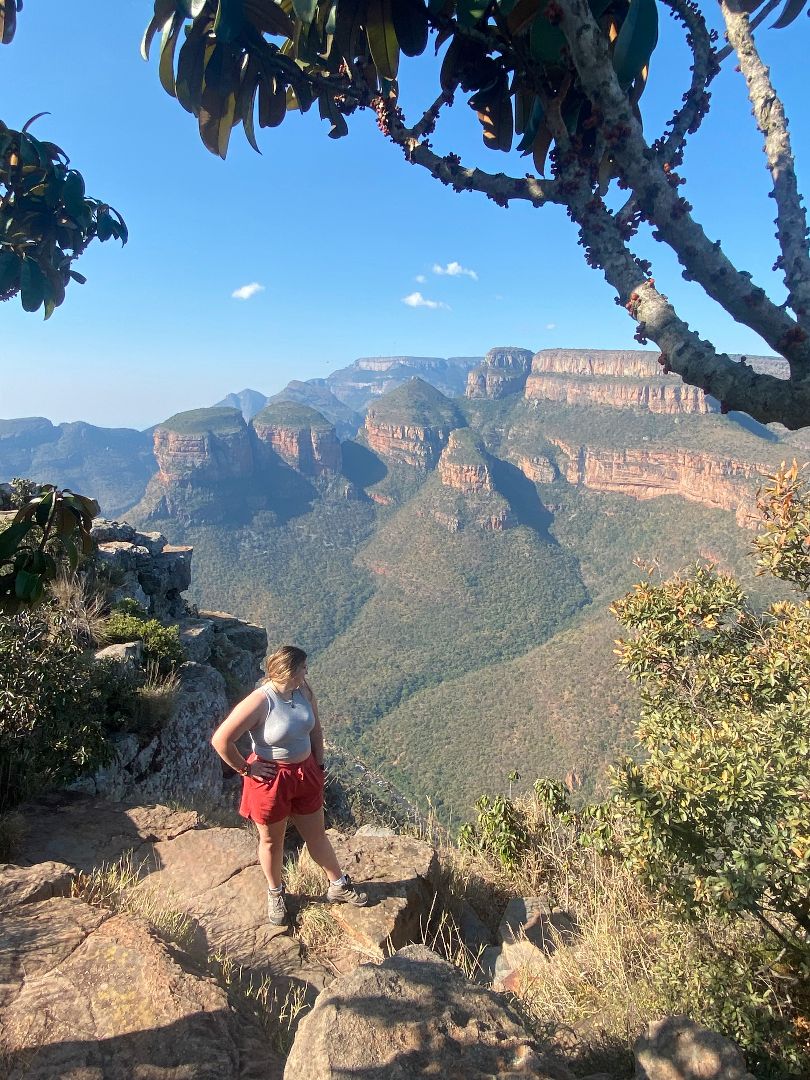 This study abroad enhanced my understanding of the world around me. I feel as if I am able to perceive the world in a whole different perspective. I grew up in a predominantly white town in Iowa and the option to branch out to different cultures was limited. Now that I have gotten the opportunity to meet people in these small villages in East South Africa, I feel like I am not only bringing those experiences back to Michigan and Michigan State but I feel like I am able to also bring those possibilities to my
hometown in Iowa.
Coming from a small town in Iowa as a first-generation college student is difficult. I faced the struggles of navigating financial aid in many ways. I don't come from a wealthy family. Everything my parents have is self-made and they worked so hard to provide me the option to go out of state for a college education. Going to school for Forestry and Fisheries and Wildlife isn't looked at as a 'real' career to most people. They often chuckle and say something about being a park ranger.
I also find it difficult navigating how to be taken seriously and professional as a female. But what I want to do with my education is more than that. I want to have an impact in the world of conservation. I also want to show young girls across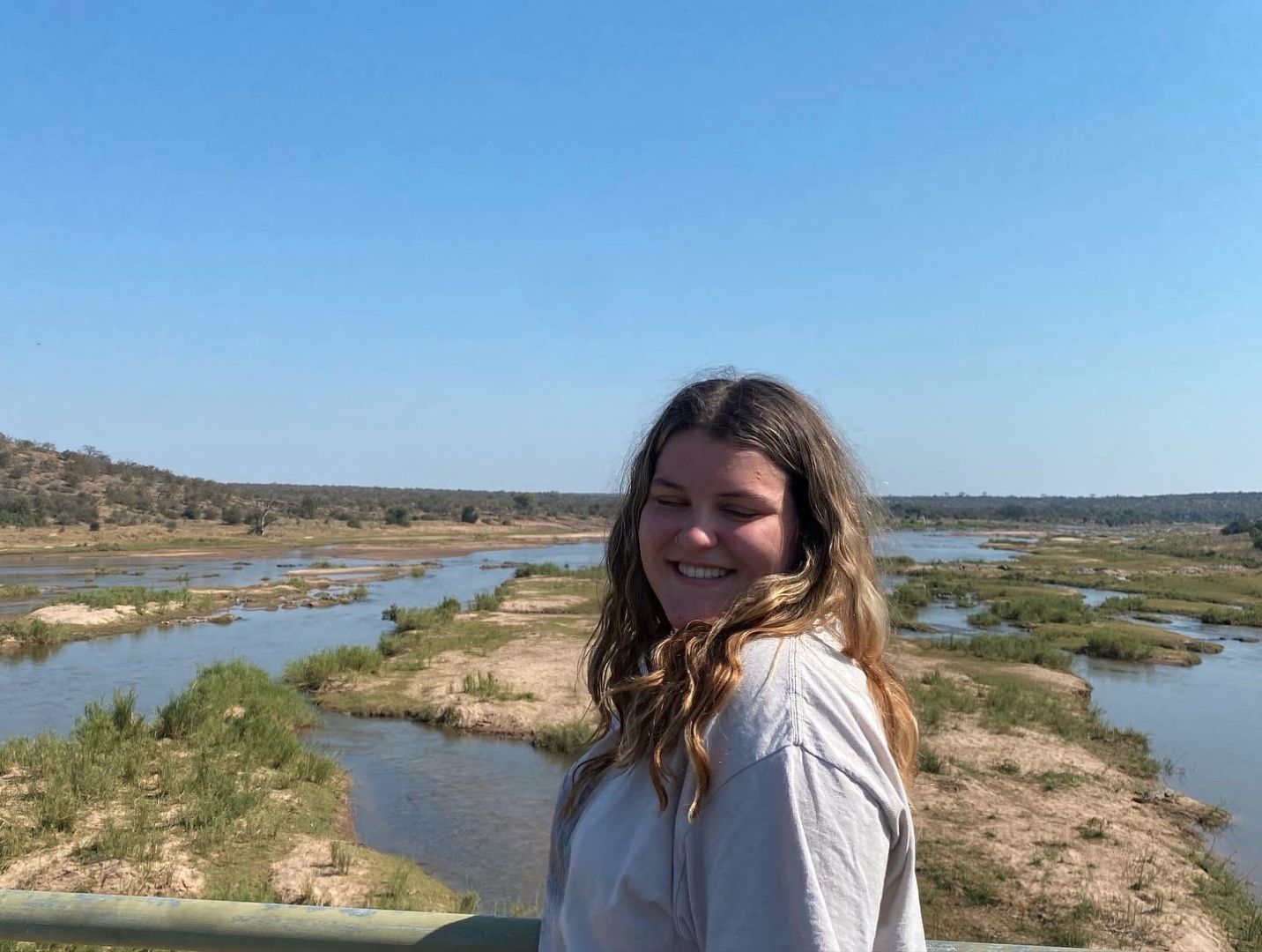 the world that they can do it too. That we as women belong in conservation and can have a part in saving what we love.
Being able to see what conservation looks like on the other side of the world in Africa, in Lansing, Michigan, and in small town Van Horne Iowa will provide me with knowledge and experience I can take into my future success and career.
Name: Kenna Kline
Status: Sophomore
Majors: Forestry and Fisheries and Wildlife
Hometown: Van Horne, Iowa
Program: Sustaining South African Wildlife: Cash, Crime, Conflicts and Conservation