2023 International Awards: Raj M Wiener
Homer Higbee International Education Award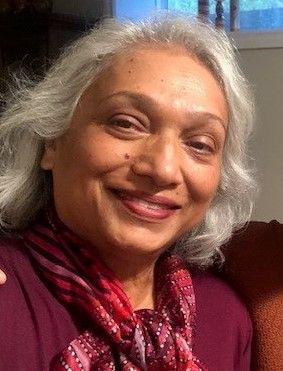 Raj M Wiener is a 2023 recipient of the Homer Higbee International Education Award, which is presented to MSU students and volunteers who have made significant contributions to the advancement of international communication, understanding and cooperation through service.
Wiener is past president of the Community Volunteers for International Programs in MSU's International Studies and Programs. She is also an attorney, former state public health director and small business owner. Wiener is an advocate and organizer in local, national and international humanitarian responses for disaster relief; food insecurity, disease and injury prevention; justice in diversity, inclusion; and gender equity and equality.
She serves on governing boards in higher education and health care delivery, including as a trustee of the Saginaw Valley State University Board of Control. She is a director on the After the Storm: Michigan Disaster Recovery and Response board and Oxfam International's Sisters on the Planet. Wiener also serves on the advisory executive committees to both MSU's Community Volunteers for International Programs and the Wharton Center for Performing Arts. She is currently engaged in organizing a local humanitarian response effort to send medical wound and burn care supplies to civilian victims of shelling in Ukraine by connecting her Williamston Rotary club to Rotary clubs in Ukraine.
Wiener has mentored students in international friendship, conversational English, government and legal internships, youth athletics, and refugee support programs. She earned a Bachelor of Science in biology from Saginaw Valley State University, a Juris Doctor from the Catholic University of America Columbus School of Law and a Master of Arts in sport administration from Central Michigan University.
She and husband Rick live in Williamston, Michigan and enjoy international travel, live theater, sports and musical entertainment. They have two adult children. Wiener enjoys singing, playing ukulele, cooking, pickleball, walking, and Sudoku.
"To be a Global Spartan is to be a model of strength through inclusion, wage peace through hospitality, seek knowledge through mutual understanding, and secure world stability, one friendship at a time." - Raj M Wiener
Wiener was nominated by ​​Stacey Bieler and Lisa Homeniuk, who serve on the executive committee of the Community Volunteers for International Programs in International Studies and Programs. "During a pivotal time for Community Volunteers for International Programs, Raj's friendly leadership, generosity of time and expertise, patience and grace led to a smooth transition for the organization. We commend her dedication to international communication and understanding between MSU's international students and the greater Lansing community," said Bieler and Homeniuk.
Read more about Wiener's work: