2023 International Awards: Ramya Swayamprakash
Gill-Chin Lim Award for Outstanding Doctoral Dissertation in Global Studies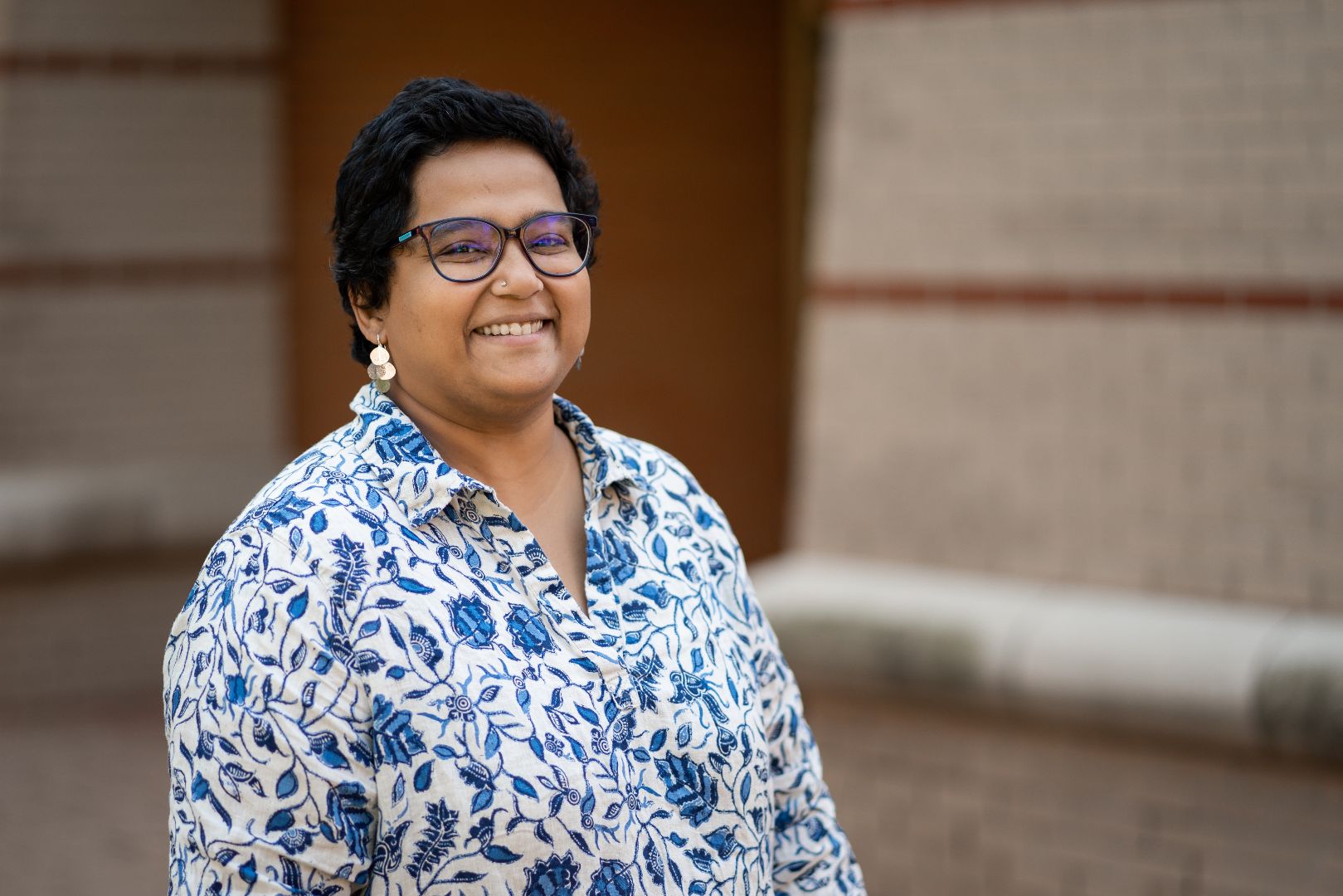 Ramya Swayamprakash is the 2023 recipient of the Gill-Chin Lim Award for Outstanding Doctoral Dissertation in Global Studies, which recognizes one graduate student each year for their outstanding MSU doctoral dissertation focusing on global studies, including its intellectual contributions and innovative methodology.
Swayamprakash earned a Ph.D. in history from MSU's College of Social Science in 2022 and is an now assistant professor in digital, environmental, and integrative studies at the Brooks College of Interdisciplinary Studies at Grand Valley State University, and co-director of the Detroit River Region Research Group. She was recently elected to the American Society for Environmental History council, the preeminent environmental history body in the U.S. Swayamprakash is also a part of the Network in Canadian History and Environment's executive committee, an assistant executive editor and Tools for Change series editor for Environmental History Now, and a member-at-large of the H-Net executive council.
Swayamprakash is a transnational and interdisciplinary environmental scholar whose doctoral thesis, "Hellgate to Highway: Island Making, Dredging, and Infrastructure in the Detroit River," focuses on rivers, dredging, and the place of nature in the Great Lakes. Her research has been published in academic and public-facing avenues. In addition to her work on the Great Lakes, she is now working on her earlier interest in dams in post-colonial India. As a survivor of domestic abuse and as a single parent, Swayamprakash's scholarship is driven by a commitment to social/ecological justice and equity.
"Being a Global Spartan means integrating learning with humility and purpose, paying forward help and camaraderie to break down extant power structures, ushering in a just and equitable world." - Ramya Swayamprakash
She was nominated by Michael Stamm, chairperson and professor in the Department of History. "Dr. Swayamprakash is a brilliant thinker, creative researcher, and hard worker; and her work on the Detroit River has the potential to influence scholarship in multiple fields, perhaps most importantly global environmental history. Her dissertation is poised to make a major contribution to international scholarship," said Stamm.
Read more about Swayamprakash's work: