Experiencing things people only dream about
I was 100 feet away from lions and elephants. I have pictures that will always bring me back to the moment.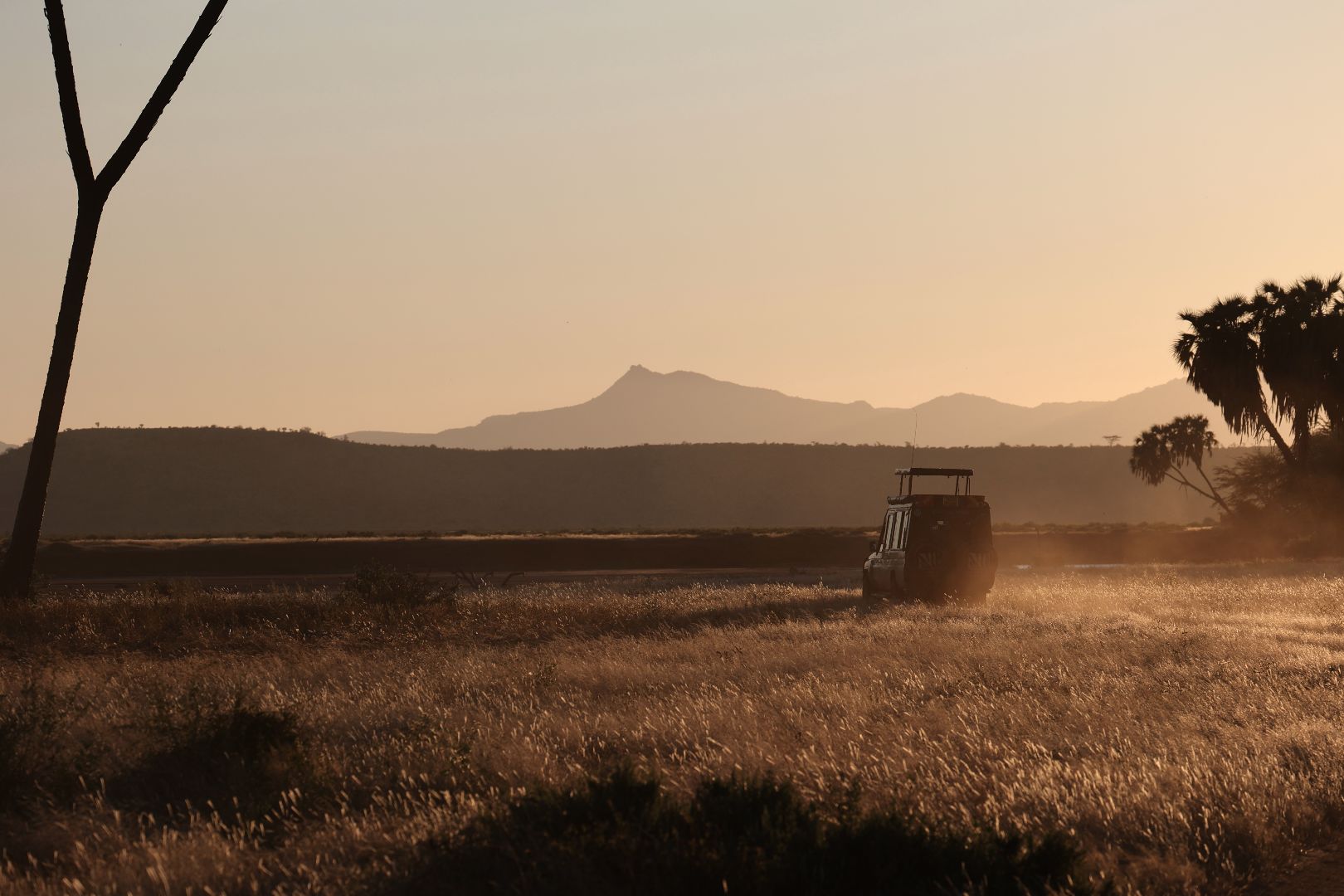 I had the pleasure of going to Kenya with the journalism program, Visual Storytelling, in the summer of 2023, and here's why you should consider going as well. It was an experience that led me to meet people in the same major and helped encourage me to develop my skills. The program had people from freshmen up to master's students. While there, we were given different outreach programs where we helped develop a project and created materials for our portfolio.
For my specific project, I worked with a classmate named Aylte and developed content for social media and a website for a women's collective group called Zipcare. Zipcare encourages women's empowerment and teaches them to learn specific skill-making crafts to fund their lives. Many of these women came from harsh backgrounds, and by going to the weekly meeting, Zipcare saved their lives and gave them a better reason to live. The relationship Aylte and I gained with these women was amazing. They even encouraged us to return on a grant and help them further.
By going on this program, you will experience a lifestyle much different than the United States and a different living style than what most people in the USA are accustomed. During classroom talks, you will talk heavily about calling people in rather than calling someone out. Disruptive dialogue is all about seeing the other person's point of view and understanding why they believe what they believe. This is extremely important today when tearing each other down for beliefs rather than encouraging and understanding.
Through the coursework, the class bonded and shared many deep conversations, which led to a level of shared trust. I shared things I normally wouldn't have felt comfortable sharing except in a safe and trusted environment. I came from a part of California that was very divisive and defensive about certain political beliefs, dividing people rather than uniting them. This program, you could say, helped me gain an encouraging perspective about the future youth of this country.
The fun part of the program happened during the last five days when we went on safari. I will never forget the most incredible times of my life that happened during these days. This was where reality set in and I was experiencing things most people dreamt about. I was 100 feet away from lions and elephants. I have pictures that will always bring me back to the moment. The hotels were unique, and the food was terrific. One of the hotels gets exceptionally close to zebra, giraffes, and monkeys.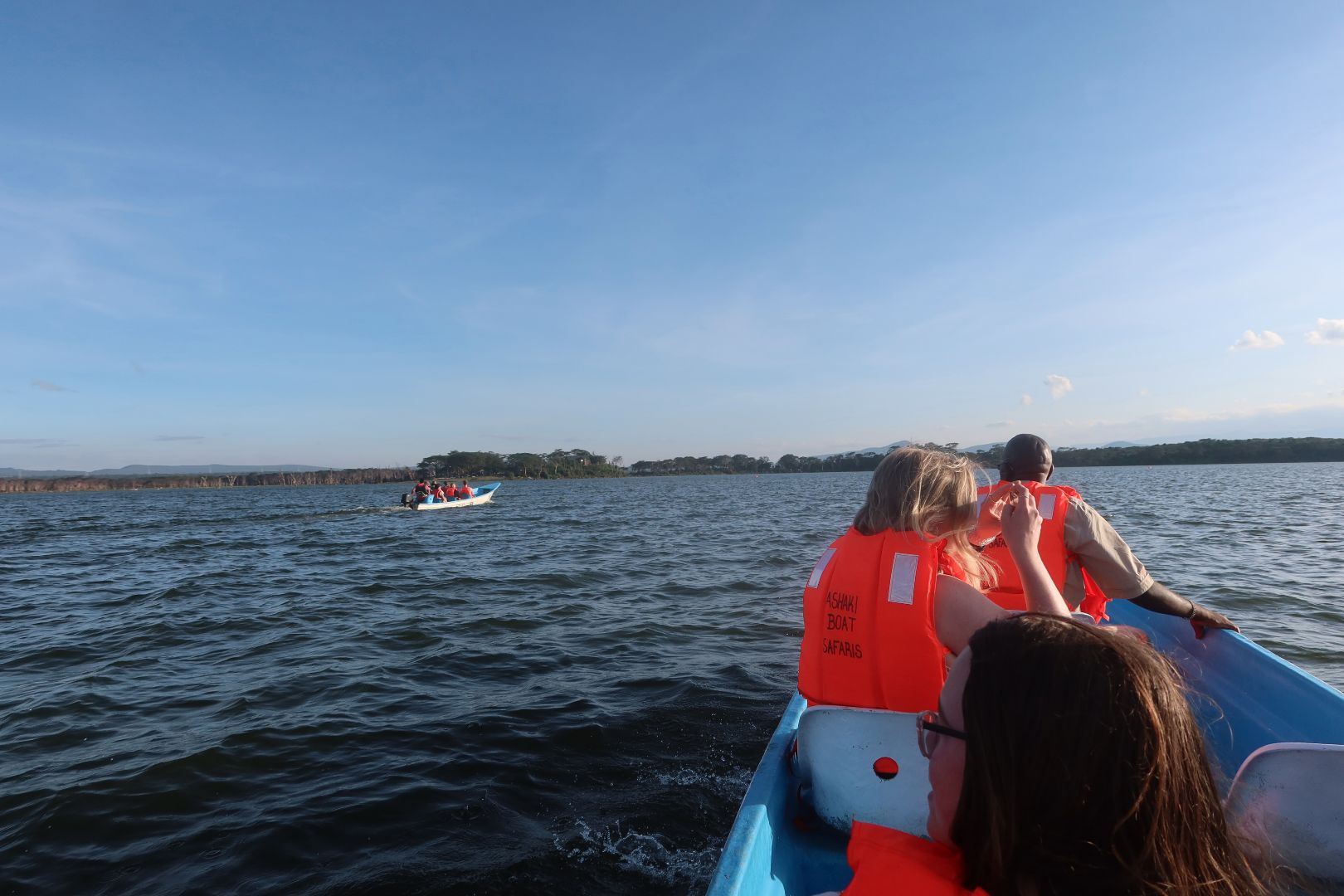 We had the opportunity to go on a boat ride to see the hippos and the different birds of the landscape. We saw a hawk dive in and eat a fish, which was incredible. Another opportunity we had was to buy beautiful beadwork items from women's collectives to support their way of living.
Kenya is a culturally diverse and fantastic place, and I encourage anyone curious about the program to further dig and see the country's beauty for themselves. I encourage anyone to push their boundaries because that is where you grow and hone your craft. I was able to gain friendships and experiences that I will never forget as long as I live. It will be the fastest two and half weeks of your life, but if you decide to go, you will never forget it.
Name: Mia Nishanian
Status: Graduate student
Major: Journalism
Hometown: Rancho Cucamonga, California
Program: Visual Storytelling in Kenya